The Assurance of a Termidor® Certified Professional
We are a Termidor certified professional company that has completed the official Termidor training program, and been certified by the manufacturer of Termidor, BASF Corporation, to use and apply Termidor® termiticide/insecticide.
Only a Termidor certified company can treat your home with Termidor. Pest management professionals who use Termidor care about their important role in protecting health and property, and about using the very best products available for your home and family.
When you trust a Termidor certified professional to protect your home from termites, you can rest assured that you are dealing with a knowledgeable, well-trained BASF partner.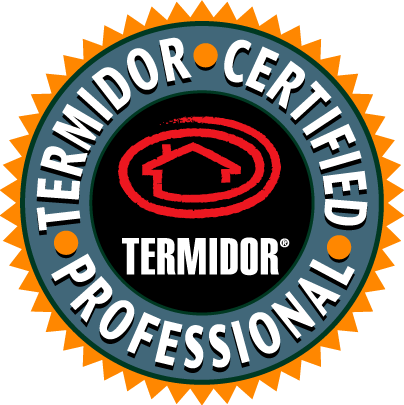 Advance® Termite Bait System
Expect More Efficacy. Expect More Customer Satisfaction.
The industry's first generation bait systems brought a pioneering concept to the termite control market. They presented a new way to control termite colonies that was more effective and less invasive combined with a business model that significantly raised the value of termite control at the homeowner level. However, it soon became apparent that those first generation bait systems had a variety of challenges. These challenges affected their speed of control, ease of serviceability, customer satisfaction and most importantly created a non-invasive business model for most PMPs.
Now, with the Advance Termite Bait System, BASF offers a new generation bait system that addresses the challenges presented by first generation baits–effectively making our bait system a superior option to other of termite bait systems.
Contact Us for more information